Spring CleanUp 2018
MAY 12, 2018 | 9:00AM - 3PM
---
This free, family friendly inaugural event will take place Saturday, May 12th and begin at the Lincoln Park Police Department (1427 Cleophus) .
City staff invites the surrounding community and residents to participate in this event as we try to keep Lincoln Park green and clean as we help ring in the spring weather and do our part to keep the planet healthy.
Bookmark this webpage to check back for updates!
Events will include:
Ceremonial tree planting at the Police Dept.
Weeding and landscaping at City Hall, Library, and Museum.
Downtown flower planting
Park beautification and graffiti abatement at Council Point Park, Youth Center Park, and Willow Park
Tree Sapling Giveaway
---
RSVP FOR THE EVENT
While an RSVP for the event isn't necessary, it will better help us gauge how many people we can expect for the event. The amount of volunteers we have will determine how many parks we will be able to touch. By RSVP'ing for the event, you'll also ensure you receive your volunteer shirt!
Please RSVP for the event here by completing this
short survey
.
You may also sign in and register the day of the event. Check-in will be at the City Hall parking lot on May 12th.
You can also register the day of this clean up. A clean up area will be assigned to you at registration unless you have an area of preference.
---
LARGE GROUPS

Groups of 15 or more volunteers looking for a site, please contact James Gallagher at
JGallagher@citylp.com
or call at 313-386-1800 ext. 1231 for a list of sites that can accommodate your group. The process is quick and easy and will help ensure that cleanup efforts are better distributed across the City.
---
TREE PLANTING AT POLICE STATION
9:00AM - 9:30AM

The event will kick off with a ceremonial tree plating in front of the Police Station at (1427 Cleophus)

CITY HALL, MUSEUM, AND LIBRARY
10:00AM - 3:00PM

Volunteers will help plant flowers, weed and mulch shrub beds, pick up trash, and rake leaves in the common areas
surrounding City Hall, Museum, and the Library.

DOWNTOWN CLEAN UP

10:00AM - 3:00PM
Just a short walk from the initial excitement, volunteers will help keep the downtown corridor beautiful and clean of garbage and debris.
PARK CLEANUP Sites


10:00AM - 3:00PM



The more volunteers we have the more parks we can touch!
Council Point Park, Youth Center Park, and Willow Park
are the initial park cleanup sites. If you'd like to schedule your own park cleanup with your organization, please get in
contact with us
!
*
denotes parks that are high priority
Braverman Park
Located at Detroit and Washington. This park has a playscape.

*

Council Point Park
Located along River Drive with the parking lot entrance at Stewart. Council Point is home to two baseball/softball fields, two soccer fields, an inline skating rink, a looped walking path of 1.9 miles, a playscape, and a pavilion.
Exchange Park
Located at Dix and McLain and featuring a playscape.
Forest Park
Located at the intersection of Richmond and Buckingham. The park is wooded and rustic with electricity and no other facilities.
Ford Park
Located at Buckingham and Wilson, features include a ball diamond and playground equipment.
Ford Motor Park
Located at Cicotte and the Railroad tracks, features include a playscape, ball diamonds, and pavilion. This park's playscape was installed through one of our Community Build efforts in 2001.
Jaycee Park
Located at Harrison and Ferris, features a playground.
Kiwanis Park
Located at Gohl and LeBlanc, includes ball diamonds, playground, picnic area, pavilion and restroom.
Lions Park
Located at River Drive and LeBlanc along the Ecorse Creek. Features a playscape, swings, sensory garden, and paved looped trail.
Maple Park
Located at Hazel and St. Johns. The park offers a playscape, ball diamond and picnic area.
Marion Park
Located at Marion and Southfield, has a tot lot and playscape.
Memorial Park
Located at Fort and London. Features include the Kennedy Memorial Building, Senior Center, War Memorial, open air bandshell, soccer field, tennis courts, playground, and the Blumrosen Memorial Rose Garden.
Papalas Park
Located at Montie and Pingree, has a ball diamond.
Paun Park
Located at Bailey and Hoover, features a picnic area.
Propspinner Park
Located at Ford and River Drive, features football and soccer field. Home of the Lincoln Park Jr. Rails Football Club
Quandt Park
Located at Dix and Euclid, has lighted ball diamonds, playground, picnic areas, restroom and pavilion.
VFW Park
Located at Montie and Marion. Features play equipment.

*

Willow Park
Located at Montie and Empire, has a playscape and picnic area.

*

Youth Center Park
Located at Dix and Gregory, this park was formerly known as Gregory Park and is one of Lincoln Park's largest and best.
---
BECOME A SPONSOR
Help us expand the activities as we look to grow this event by becoming a sponsor!
Please fill out and submit the
sponsor application packet
by April 20, 2018.
Sponsoring the Arbor/Earth Day celebration is a great way to show that your organization is actively involved in the community. All charitable contributions are tax-deductible.
---
The success of Lincoln Park's Earth Day depends largley on charitable contributions from businesses and individuals in our community! A special thank you to our sponsors: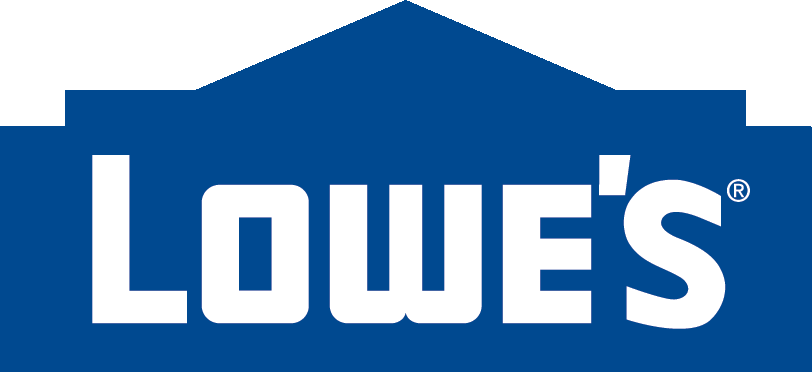 HP SNAP DOWNRIVER